WE BELIEVE
you can't help but smile when you see a balloon • the simplest occasion is a party • paper is a lifestyle • in always sending thank you notes • the barefoot contessa can do no wrong • every guest room should have a notepad on the night stand • a cute apron can make you cook better • the wrapping paper is better than the gift • a loaf of french bread & pat of butter can make you feel better
and...as far as gifts go...anything paper is perfect.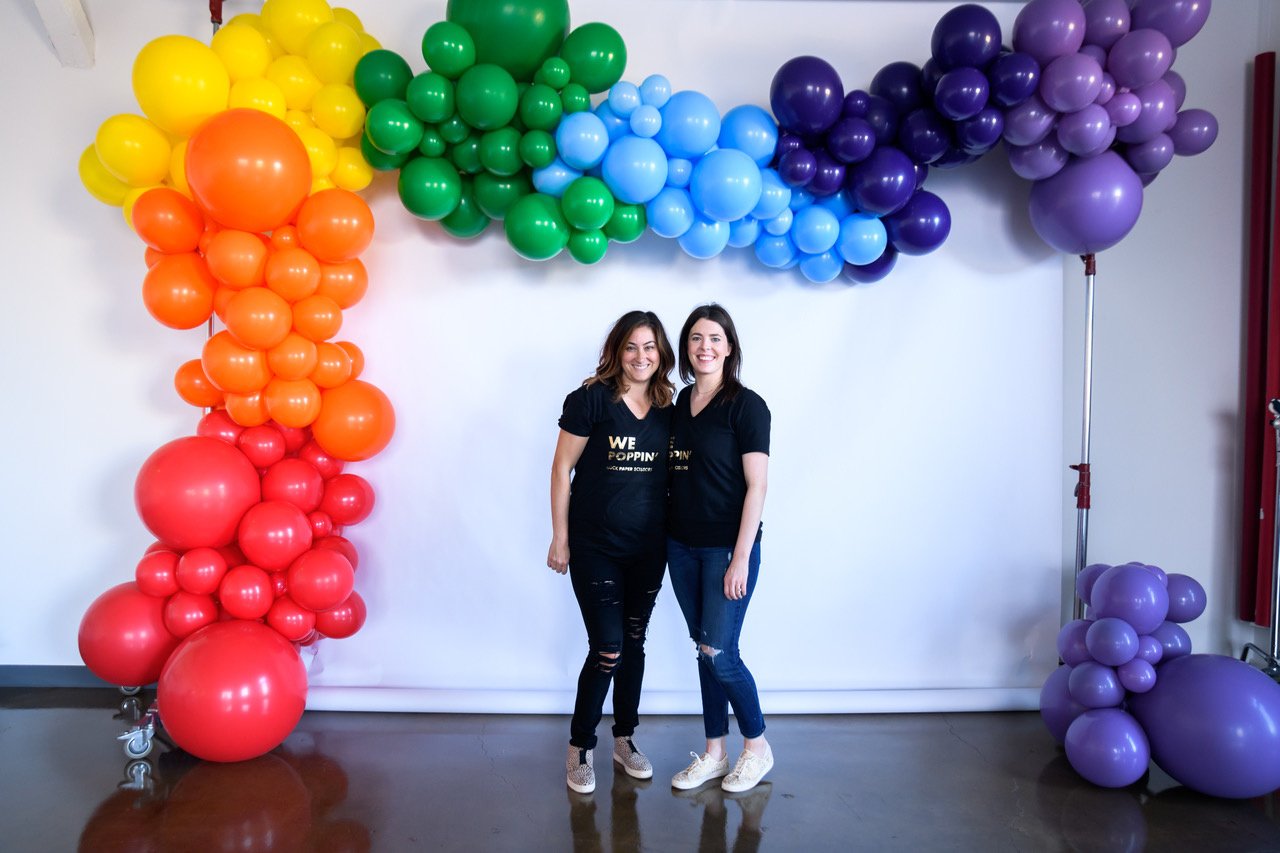 LAUREN
meet lauren, owner and boss lady of our paper-obsessed world. she's a former jersey girl who found herself in the capitol of country music after marrying her college sweetheart, tim. with wit quicker than a new york minute and a heart bigger than all the hair in jersey, she brings big city style to our small southern town. With a degree in Textiles and Clothing and a burning desire to have her own own business, Lauren dreamed up a stationery store that would bring downtown New York to downtown Franklin, one of the most charming suburbs of Nashville. taking her love of fashion and channeling it through paper, she has created a go-to spot for goodies that celebrate everyday life and all special occasions. whether it's invitations, party accessories, etiquette advice or perhaps the perfect gift you're looking for, she knows just the thing. when she's not chasing her adorable little girl around the sales floor, she's designing something breathtaking or discovering the next fabulous trinkets and treasures to line our shelves with.
JESSICA
our nashville native and resident gourmet chef, can usually be found creating away behind the screen of her mac, keeping lauren on task or daydreaming about her upcoming nuptials in mexico. she can tell you all about the best new restaurants in Nashville, how to flawlessly cook brussel sprouts, the perfect rise to a macaroon and has the most mesmerizing blue eyes you have ever seen. with a background in graphic design and an incredible eye for typography, she is always out doing herself and impressing our clients. honestly, there is nothing this girl can't do and is always going above and beyond to help bring your vision to life. jessica loves anything paper, has a fondness for foil printing, traveling around the globe, her dog mocha she shares with her fiance, Wes and chatting you up about the bobby bones show.